FlexATX & TFX 400 Watt

With the economy in a rut right now and a trending need for a more compact system we have upgraded the power to our replacement and slimline power supplies--The FLEX and TFX 400W. With this boost in power paired with the 80PLUS bronze certification we are bringing the best of both worlds.
1U & 2U 400 Watt

With saving money as a main priority today we have made some tweaks and increased the overall efficiency for our 1U and 2U 400Watt power supplies and have had both products recertified to the bronze badge level. With an 82% efficiency rating this will save IPC builders money on their energy bill.
PSU Efficiency Spec
Model Number
Form Factor
20%
Load
50%
Load
100%
Load
Rating

1U

84.24%

86.51%

84.69%

Bronze

2U

84.15%

86.37%

84.58%

Bronze

FlexATX

84.43%

86.50%

84.24%

Bronze

AP-TFX40
TFX
84.46%
86.71%
84.62%
Bronze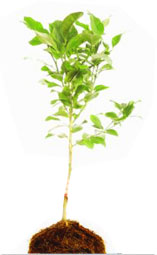 True Green Power Unit

It is our job to protect our living world and use natural resourse responsibly, a environmental friendly power supply can help our planet save 20~30% of energy per year...